About Us
Insight FCC is a consultancy with a difference, creating bespoke communication solutions and models for the corporate sector.
The creation of the FAIR model and the Focused Communication Course, our foundation product, is designed as a blended learning approach that encourages continuous professional development of all employees who embark upon it, constructed in such a way as to be applicable to almost all business functions. Working in collaboration with our clients, we challenge existing thinking around established interviewing structures and training techniques and grasp the opportunity to look at what the purpose of interviewing and conversation management is in various markets, and the appropriate applications. To put it simply an interview is a conversation with a purpose.
Primarily delivered as a 'taught' classroom based model, the training is supplemented by both pre and post-delivery modules. Additional micro-teach e-learning products are also available and can be developed in collaboration with the client to reinforce the learning that has taken place.
Concise online learning sessions for standalone subjects are available which can build on the knowledge to develop additional skills once the course has been completed, supported by an optional consultancy service to assist with further advice and support around focused conversations within specific investigations.
Other unique solutions include our 3 day Investigations Course based upon the principles of FAIR and are adaptable to numerous departments, including health and safety investigations and are bespoke to your company. We also provide a one day Disciplinary Hearing Training for HR and Senior Managers designed to promote understanding and to empower managers to chair a hearing and decision make to conclude. All of our courses can be adapted to meet the specific requirements of the students and can be delivered to single or cross-function groups.
All Insight packages are based on an ethical, relevant and simple model that enhances professional practice through the use of blended learning and by adopting a continuous professional development approach which reinforces and builds upon the skills and abilities of the employees as their experience increases.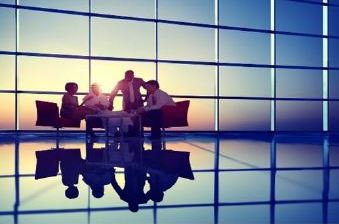 Michelle Dennison Managing Director has spent over 20 years in the commercial sector. In senior executive roles, managing multi-million pound assets for external shareholder boards, with a strong emphasis on leading, creating, maintaining and strengthening critical relationships with Business Heads. With a career spanning a multitude of varied corporate markets, Michelle understands the importance for bespoke training within professional business departments to underpin, inspire and empower employees to work to the best of their ability and so improve efficiency and output for their employers.
Emma Spooner Director of Training & Delivery has 19 years working within the public sector as an investigator, an interviewer and as a manager. Extensive experience of conducting serious and complex investigations and internal disciplinary investigations. Practised in providing strategic and tactical advice to investigators and managers involved in the investigation process. Qualified in interviewing/conversation management and communication techniques. An advanced specialist interviewer with wide experience in conducting interviews of witnesses and persons subject to investigation. Skilled at providing strategic and tactical advice to interviewers and managers involved in the interview process and has practical experience of delivering training events and developing training courses to her peers.
Holds PTLLS and CTTLS training qualifications, Bachelor of Science degree (BSc Hons) in Risk and Security Management, Bachelor of Arts degree (BA Hons) in Applied Investigation. In addition we have a network of experienced associated trainers from the law enforcement and commercial sectors, who will be used when required, to aid and assist.
With our combination of commercial management and training expertise you can be assured that the creation and supply of all our courses, along with customer service, will be to the highest standards.
Insight Focused Communication Consultancy Ltd. is registered in England & Wales with Company No. 09699595.
Registered Address: 18 Bath Road, Old Town, Swindon, Wilts SN1 4BA